What does your Scissor Lift Hire plan include?
Recommendation on choosing the right scissor lift
Problems with your hire equipment? Call us for support
Fast Delivery & Service
All scissor lifts ensure durability and reliability
Short or Long Term Scissor Lift Hire
At Biondo Rentals we maintain an extensive range of Scissor Lifts for short or long term hire right here in Melbourne. You would be rest assured that our scissor lifts is the best for your specific task.
Diesel
These diesel scissor lifts are self levelling which is perfect for uneven ground surfaces and will handle those difficult jobs where other models will not be suited.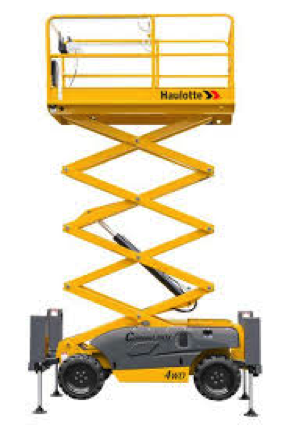 Compact 12DX
[/bscolumns]