Forklift Attachments Melbourne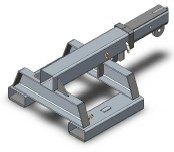 Fixed and Telescopic Jibs
The slip-on crane jib is designed to fit over the forks with a pin locking system at the back of the tyne. Supplied with a rated safety swivel hook and D-shackle. Various configurations are available to suit most forklifts and telehandlers. SWL from 2.5 to 10.0-ton.
Crane Hoists
Forklift jib quickly and simply attached by slipping over existing forks and locking securely with pins. Incorporates a rated swivel hook with locking device to ensure safe handling. Pocket size 140mm x 40mm (standard class 2)
The safest way to temporarily covert your forklift into a mobile crane, giving it the capability of lifting many awkward loads.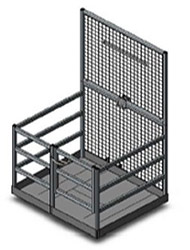 Work Platforms
• Load Centre 600mm • Weight 115kg • Pocket Centres 640mm • SWL 250kg
• Pocket Size 160 x 65mm • Available to suit Quick hitch systems

Container Ramps
Designed for access into standard containers from ground level.
SWL: 6000kg Weight: 330kg Dimensions: 2m x 2m
Fork Extensions (Slippers)
Length: 1.8m, 2.1m and 2.4m SWL: 1500kg – 4500kg
Pocket size: 105mm x 40mm 130mm x 50mm 155mm x 60mm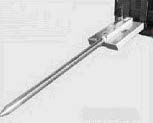 Carpet Prongs
Can be installed on any standard forklift in a matter of seconds, eliminating manual handling of long, heavy textile bolts. Designed for handling carpet, fabric, cable and coil products.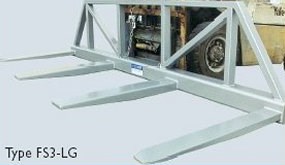 Fork Spreaders
Slip-on and carriage mounted configurations available to suit most forklifts and tele-handlers. Hay forks available. Capacity: 3000kg at 600mm Load Centre Dimensions: 3.0m x 1.2m Pocket Size: 160 x 60mm
For more details on any of our attachments contact your preferred forklift hire Melbourne company Biondo Rentals on 1800 644 655 or simply enquire online today.