Wide Range of Diesel Forklifts For Hire
Biondo Forklifts and Access Equipment Melbourne offer an extensive range of Diesel Forklifts for hire to cater for your material handling needs. Whether it be working on a construction site or in an industrial environment, we stock reliable Diesel Forklifts to suit your power and lifting capacity needs.
All of our Diesel Forklift trucks for hire are serviced and checked regularly before we hire them out to customers. We pride ourselves in delivering these fleets on-time and providing top quality, reliable fleets to make sure any job application needs are met.
Not only are these forklifts reliable for its power and performance to meet all your heavy lifting requirements but they're also durable to tackle most types of outdoor applications.
Advantages Of Using Diesel Forklifts
For all outdoor heavy materials handling on construction sites, mines, rail and industrial yards, a diesel-powered forklift would be your first choice of machinery for a number of reasons:
More fuel efficient than using LPG powered models
More powerful lifting capacity than other types of fuel models
Longer running engine life than LPG
Lower fuel costs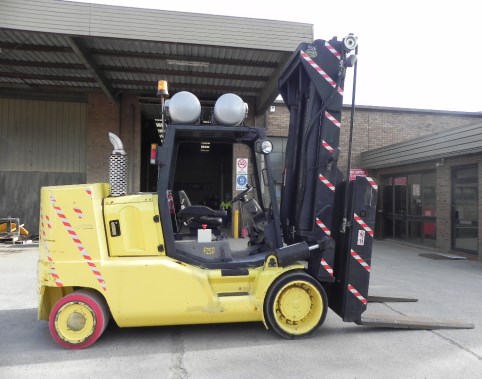 12 – 16 ton
Hire a Diesel Forklift Today
As a Melbourne owned company, Biondo Rentals prides itself on providing quality and reliable one-stop material handling equipment. With knowledgeable staff and service technicians, we have the resources to continue supplying you with fleets that are tailored and fitted for you.
To find out more about hiring our diesel forklifts or any other material handling fleets, send us a message or call us on 1800 644 655.