Hire a Cherry Picker at Biondo Rentals
Biondo Rentals provide an extensive range of cherry pickers for hire in Melbourne to assist with all types of high to reach applications.
Our range of lift hire equipment include the knuckle boom lifts, cherry pickers and various scissor lifts. Equipped with the latest technology and safety measures to assist with all difficult to reach locations, working at heights, we stock the best cherry picker brands and models in the market today.
Our rental plans offer a range of Haulotte straight booms and cherry pickers at affordable hire rates. Our fleet of elevated work platform machines come in a variety of cherry picker makes and models to ensure that you are working with the highest of standards.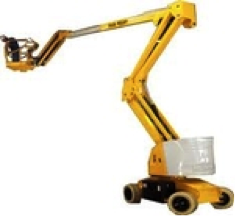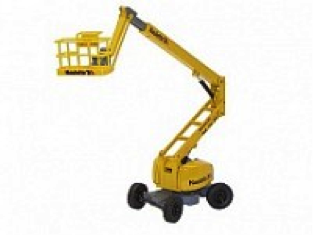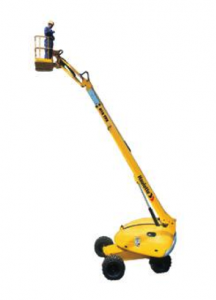 We've Got Cherry Pickers for Hire To Get You Up High
Do you require a mounted cherry lift for your specific job application? Then look no further because Biondo Rentals have what you are looking for! Whether you are in construction, putting up high level signage, painting or cleaning windows up high we've got you covered!
Even if you're looking for scissor lift hire equipment for the job we can help with this option too.
We can supply the right access equipment hire for you even with its own driver operator who will bring the lift to you and set it up for operation. Hiring a cherry picker gives you easy access for high to reach places and to complete jobs more efficiently.
Our fully serviced secondhand equipment for sale offers customers to buy our equipment for long term use. Check out our used cherry and lift hire equipment featuring the latest industry brands and models used today.
Why choose Biondo for your Cherry Picker Hire?
We help you with choosing the right equipment for your application
Equipment safety sensors
Competitive rates.
No added extras.
Have a problem with your hire machine?
You can rely on us for support right away
We Can Help With Cherry Pickers
With over 25 years experience we've been the first choice hire company in Melbourne for all types of applications.
Located in the south east of Melbourne we cover surrounding areas including Dandenong, Keysborough, Noble Park, Pakenham and more.
To find out more about our cherry picker range please contact us or call us on 1800 644 655.
What is a Cherry Picker?
Cherry pickers are a hydraulic crane, or an aerial work platform machine for raising and lowering people to give them temporary access to inaccessible areas, usually at height. Cherry pickers are also known as boom lift, hydra ladder, basket crane or man lift.
How to use a Cherry Picker?
Using the elevated work platform allows for you to be in a comfortable working position, especially at heights. The basket / platform can be safely used to hold one or two workers within the cabin bucket. With superior controls for movement, these machines are available in both electric and diesel scissor lifts and cherry pickers that can be used for a wide range of job applications.
Do you need a licence to operate a Cherry Picker?
When operating a cherry picker or any type of material handling equipment of more than 11 meters in boom length requires a licence.
A passenger who is not operating the controls does not require a licence. If the passenger needs to use the controls then a licence is required for them to operate it.
How much does it cost to hire a cherry picker?
The price of a cherry picker depends on the rental period, services that it will be used for and delivery costs.